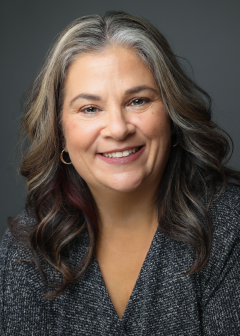 Juliet Fortino, MC, LPC
Registered Play Therapist-Supervisor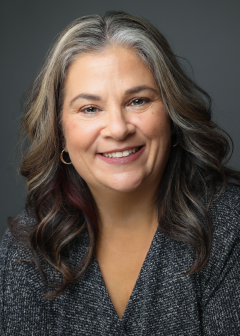 Juliet Fortino, MC, LPC, Registered Play Therapist-Supervisor works with Children and Families involved with CPS and the various child mental health agencies in the Tucson community in a private practice setting. She has 19 years experience working with child trauma, abuse, attachment, and play therapy. She is currently working her children's books about living in foster care, which will be available soon.
Juliet is available to speak on topics such as:
Adolescence
Bibliotherapy
Sexual Abuse
Trauma
Foster Care
Attachment
And more
Juliet has presented to large group functions, including:
Association for Play Therapy
Arizona Association for Play Therapy
University of Arizona
Michigan Association for Play Therapy
South Dakota Association for Play Therapy
Jewish Family Children's Services
Pima County
National Children's Advocacy Center
Juliet is an amazing presenter! I have seen her at both the National APT conference and at our state regional workshop! She keeps the participants engage by having them do interventions as well through conversation in her presentation. Her interventions are relevant and fun for clients of many ages. I recommend her as a speaker!
Sabrina, Michigan