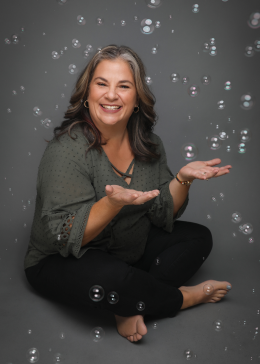 Juliet Fortino, MC, LPC
Registered Play Therapist-Supervisor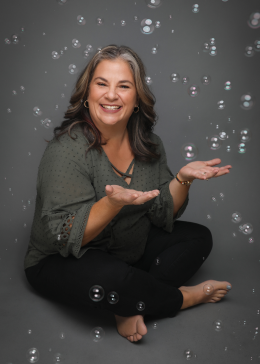 Juliet Fortino, MC, LPC, Registered Play Therapist-Supervisor works with Children and Families involved with Department of Child Safety and the various child mental health agencies in the Tucson community in a private practice setting. She has 19 years experience working with child trauma, abuse, attachment, and play therapy. She currently uses play therapy in individual and family therapy to help children heal from their previous traumas. She has extensive experience working with children of all ages, including the 0-5 age group. She speaks locally and nationally on a variety of topics.
Juliet obtained her undergraduate degree from the University of Arizona and is a loyal WILDCAT! She obtained her Master's of Counseling degree from University of Phoenix in 1998 and became a Licensed Professional Counselor in the State of Arizona two years later. Juliet achieved her Registered Play Therapist and Supervisor credentials in 2006. In addition, Juliet is a Certified Clinical Trauma Professional. She is the current president of the Arizona Association for Play Therapy. She also sits on several committees for the Association for Play Therapy.